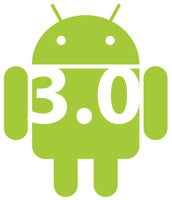 That didn't take long: Android 2.2 just started shipping this week, but rumors of the upcoming Android 3.0 release have already emerged.
Speculation on Google's next major release of Android, code-named Gingerbread, comes from Russian site Unwiredview, which has had some scoops before. Still, there is no official word from Google, so take it all with a grain of salt.
According to the site, Android 3.0 would arrive in mid-October, with the first handsets shipping in time for the holiday season, around November or December.
Android 3.0 would also introduce a new set of minimum hardware requirements, encompassing a 1-GHz processor, 512MB of RAM memory, and displays no smaller than 3.5 inches. Higher resolutions of up to 1280 by 760 pixels would also be available for devices with displays larger than 4 inches.
http://www.pcworld.com/article/200267/android_30_rumors_take_off.html