Google Docs provides small and medium businesses with an affordable,
Web-based office productivity
platform. Aside from giving individual users the ability to create, store, and work with documents from anywhere in the world with a live Internet connection, Google Docs enables teams, peers, and partners to collaborate online in real-time on the same file.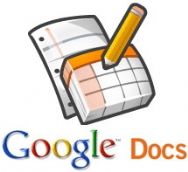 With the recent launch of Microsoft Office 2010, and the accompanying Office Web Apps, Microsoft now lets you work with documents in the cloud. But, while Microsoft may be the dominant provider of office productivity software, Google has the advantage when it comes to working with and collaborating on documents in the cloud.
Here is a brief overview of Google Docs applications, and their recently updated, real-time collaboration features.
http://www.pcworld.com/businesscenter/article/200269/collaborate_in_realtime_with_google_docs.html