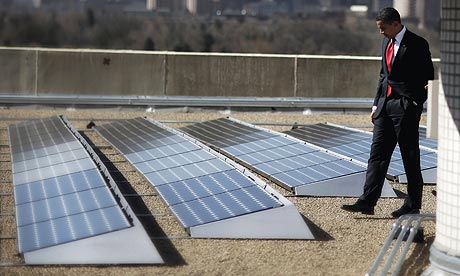 Green tech is back in the green.
Global venture capital investment in green technology companies reached $4.04 billion in the first half of 2010, exceeding -- slightly -- the record set in the boom year of 2008, according to a preliminary report released Thursday by the Cleantech Group and Deloitte.
Venture investment in the second quarter rose to $2.02 billion, up 43 percent from the year-ago quarter. Investments in the first half of the year spiked 65 percent from the same period in 2009.
"There's been a very clear resurgence in solar activity and that is largely responsible for the strong quarter," Richard Youngman, the Cleantech Group's head of global research, said on a conference call Thursday.

http://www.guardian.co.uk/environment/2010/jul/02/green-tech-investment-surges